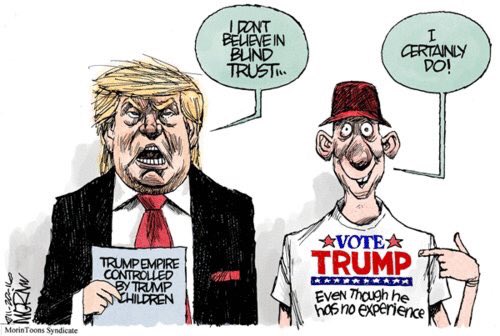 Hello 'Pussy' it's Mrs. Piggle-Wiggle and Pippi Longstocking:
You said: What kind of country will we leave for our children?
Do you have any idea why we feel so ashamed? I do!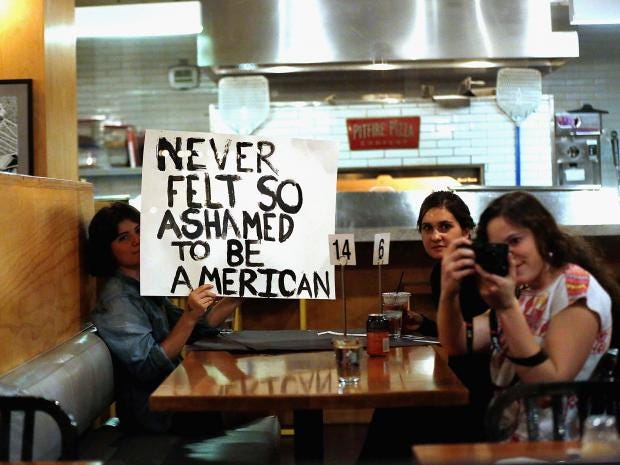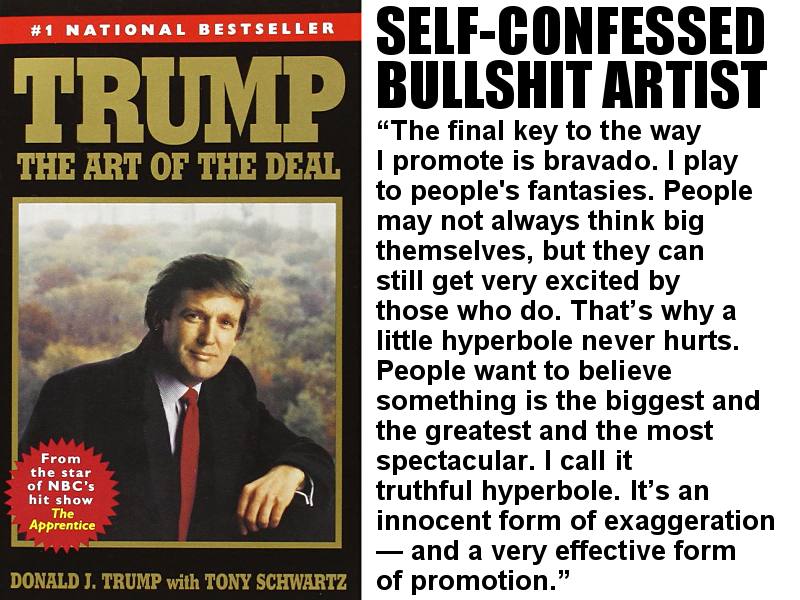 Should I remain in bed, leave my country or fight against the dragon?
( see also the story by Wolfgang Hampel,
' Betty MacDonald: Nothing more to say ' )


Betty and Don MacDonald in Hollywood
Betty MacDonald's mother Sydney with grandchild Alison Beck

Betty MacDonald fan club fans,
Thank you so much in advance for your support and interest.
Great Betty MacDonald fan club news.
A new Betty MacDonald fan club contest!
Send us a mail with your answer, please: ( see questions below )
A, B, C or D?
You also have to answer this Betty MacDonald fan club contest question:
Betty MacDonald described Pike Place Market in her book ........................
Pike Place Market celebrated its 109th birthday on August 17, 2016.
D
id you know Pike Place Market was almost demolished in the 1960s?
For Betty MacDonald fan club contest can you figure out why Pike Place Market was nearly torn down?
A. It was severely damaged by the Great Seattle Fire.
B. A tsunami hit Seattle, destroying parts of the Market.
C. Gold was discovered underground, beneath the Market.
D. A proposal was being seriously considered to replace the Market with a plaza that would include a hotel, an apartment building, four office buildings, a hockey arena, and a parking garage.
Deadline: March 31, 2017
Don't miss your chance, please to win the most interesting Betty MacDonald fan club items.
Wolfgang Hampel's new project Vita Magica is very fascinating because he is going to include Betty MacDonald, other members of the Bard family and Betty MacDonald fan club honor members.
Betty MacDonald fan club founder Wolfgang Hampel wrote a great story of Pike Place Market.
He presented it at 'Vita Magica'
Wolfgang Hampel's Vita Magica February was outstanding and so was
Vita Magica Betty MacDonald event with Wolfgang Hampel, Thomas Bödigheimer and Friedrich von Hoheneichen
We are going to publish some new Betty MacDonald fan club interviews by Betty MacDonald fan club founder Wolfgang Hampel.
Wolfgang Hampel and Betty MacDonald fan club research team are working on an updated Betty MacDonald biography.


This very new Betty MacDonald biography includes all the results we got during a very successful Betty MacDonald fan club research which started in 1983.

You'll be able to find unique Betty MacDonald treasures in our Betty MacDonald biography.

Betty MacDonald biography includes for example interviews with Betty MacDonald, her family and friends.

We got many letters by Betty MacDonald and other family members even very important original ones.


Our goal is to publish a Betty MacDonald biography that shows all the details of Betty MacDonald's life and work but also to present her fascinating siblings.

Dear Betty MacDonald fan club fans let us know please what you are interested most in a future Betty MacDonald biography.

Do you prefer an e-book or a so called real book?

Vita Magica by Wolfgang Hampel is really fascinating and very interesting.
Wolfgang Hampel and Friends of Vita Magica visited Minister of Science of Baden-Württemberg, Theresia Bauer in Stuttgart.
They visited Landtag and had a great time there.
Do you have any books by Betty MacDonald and Mary Bard Jensen with funny or interesting dedications?
If so would you be so kind to share them?
Our next Betty MacDonald fan club project is a collection of these unique dedications.
If you share your dedication from your Betty MacDonald - and Mary Bard Jensen collection you might be the winner of our new Betty MacDonald fan club items.
Thank you so much in advance for your support.

Thank you so much for sending us your favourite Betty MacDonald quote.
You'll be able to read more info during February.
Betty MacDonald fan club founder Wolfgang Hampel interviewed Betty MacDonald's daughter Joan MacDonald Keil and her husband Jerry Keil.
This interview will be published for the first time ever.
New
Betty MacDonald documentary
will be very interesting with many interviews never published before.
We adore
Betty MacDonald fan club honor member Mr. Tigerli


Thank you so much for sharing this witty memories with us.
Wolfgang Hampel's literary event Vita Magica is very fascinating because he is going to include Betty MacDonald, other members of the Bard family and Betty MacDonald fan club honor members.
It's simply great to read Wolfgang Hampel's new very well researched stories about Betty MacDonald, Robert Eugene Heskett, Donald Chauncey MacDonald, Darsie Bard, Sydney Bard, Gammy, Alison Bard Burnett, Darsie Beck, Mary Bard Jensen, Clyde Reynolds Jensen, Sydney Cleveland Bard, Mary Alice Bard, Dorothea DeDe Goldsmith, Madge Baldwin, Don Woodfin, Mike Gordon, Ma and Pa Kettle, Nancy and Plum, Mrs. Piggle-Wiggle and others.
Linde Lund and many fans from all over the world adore this funny sketch by Wolfgang Hampel very much although our German isn't the best.
I won't ever forget the way Wolfgang Hampel is shouting ' Brexit '.
Don't miss it, please.
It's simply great!
You can hear that Wolfgang Hampel got an outstandig voice.
He presented one of Linde Lund's favourite songs ' Try to remember ' like a professional singer.
Thanks a million!
Betty MacDonald fan club honor member Mr. Tigerli
and our 'Italian Betty MacDonald' - Betty MacDonald fan club honor member author and artist Letizia Mancino belong to the most popular Betty MacDonald fan club teams in our history.
Their many devoted fans are waiting for a new Mr. Tigerli adventure.
Letizia Mancino's magical Betty MacDonald Gallery is a special gift for Betty MacDonald fan club fans from all over the world.
Don't miss Brad Craft's 'More friends', please.
Betty MacDonald's very beautiful Vashon Island is one of my favourites.
I agree with Betty in this very witty Betty MacDonald story
Betty MacDonald: Nothing more to say by Wolfgang Hampel.
I can't imagine to live in a country with him as so-called elected President although there are very good reasons to remain there to fight against these brainless politics.
PRESIDENT DONALD J. TRUMP'S ADDRESS TO A JOINT SESSION OF CONGRESS
Remarks as prepared for delivery
TO THE CONGRESS OF THE UNITED STATES:
Mr. Speaker, Mr. Vice President, Members of Congress, the First Lady of the United States, and Citizens of America:
Tonight, as we mark the conclusion of our celebration of Black History Month, we are reminded of our Nation's path toward civil rights and the work that still remains. Recent threats targeting Jewish Community Centers and vandalism of Jewish cemeteries, as well as last week's shooting in Kansas City, remind us that while we may be a Nation divided on policies, we are a country that stands united in condemning hate and evil in all its forms.
Don't miss these very interesting articles below, please.
Lately, it appears Trump has gone back into the field to drag in a whole new bunch of State contenders.

My favorite is Representative Dana Rohrabacher of California, a person you have probably never heard of even though he's been in Congress since the 1980s and is currently head of the prestigious Subcommittee on Europe, Eurasia and Emerging Threats.
Rohrabacher is also a surfer and former folk singer who once claimed global warming might be connected to "dinosaur flatulence."
I think the future dinosaur flatulence will be the behaviour of 'Pussy' and his very strange government.
Poor World! Poor America!
Don't miss these very interesting articles below, please.
The most difficult case in Mrs.Piggle-Wiggle's career
Hello 'Pussy', this is Mrs. Piggle-Wiggle.
You took calls from foreign leaders on unsecured phone lines, without consultung the State Department. We have to change your silly behaviour with a new Mrs. Piggle-Wiggle cure. I know you are the most difficult case in my career - but we have to try everything.......................
Betty MacDonald fan club founder Wolfgang Hampel sent his brilliant thoughts.
Thank you so much dear Wolfgang!
Hi Libi, nice to meet you. Can you feel it?
I'll be the most powerful leader in the world.
Betty MacDonald: Nothing more to say
Copyright 2016 by Wolfgang Hampel
All rights reserved
Betty MacDonald was sitting on her egg-shaped cloud and listened to a rather strange guy.
He said to his friends: So sorry to keep you waiting. Very complicated business! Very complicated!
Betty said: Obviously much too complicated for you old toupee!
Besides him ( by the way the First Lady's place ) his 10 year old son was bored to death and listened to this 'exciting' victory speech.
The old man could be his great-grandfather.
The boy was very tired and thought: I don't know what this old guy is talking about. Come on and finish it, please. I'd like to go to bed.
Dear '
great-grandfather' continued and praised the Democratic candidate.
He congratulated her and her family for a very strong campaign although he wanted to put her in jail.
He always called her the most corrupt person ever and repeated it over and over again
in the fashion of a Tibetan prayer wheel.
She is so corrupt. She is so corrupt. Do you know how corrupt she is?
Betty MacDonald couldn't believe it when he said:
She has worked very long and very hard over a long period of time, and we owe her a major debt of gratitude for her service to our country.
Afterwards old toupee praised his parents, wife, children, siblings and friends.
He asked the same question like a parrot all the time:
Where are you? Where are you? Where are you?
I know you are here!
Betty MacDonald answered: No Pussy they are not! They left the country.
They immigrated to Canada because they are very much afraid of the future in the U.S.A. with you as their leader like the majority of all so-called more or less normal citizens.
By the way k
eep your finger far away from the pussies
and the

Red Button

, please.
I'm going to fly with my egg-shaped cloud to Canada within a minute too.
Away - away - there is nothing more to say!
I can understand the reason why Betty MacDonald, Barbara Streisand, other artists and several of my friends want to leave the United States of America.
I totally agree with these comments:
Daniel Mount wrote a great article about Betty MacDonald and her garden.
We hope you'll enjoy it very much.
I adore Mount Rainier and Betty MacDonald's outstanding descriptions
Can you remember in which book you can find it?
If so let us know, please and you might be the next Betty MacDonald fan club contest winner.
I hope we'll be able to read Wolfgang Hampel's new very well researched stories about Betty MacDonald, Robert Eugene Heskett, Donald Chauncey MacDonald, Darsie Bard, Sydney Bard, Gammy, Alison Bard Burnett, Darsie Beck, Mary Bard Jensen, Clyde Reynolds Jensen, Sydney Cleveland Bard, Mary Alice Bard, Dorothea DeDe Goldsmith, Madge Baldwin, Don Woodfin, Mike Gordon, Ma and Pa Kettle, Nancy and Plum, Mrs. Piggle-Wiggle and others - very soon.
It' s such a pleasure to read them.
Let's go to magical Betty MacDonald's Vashon Island.

Betty MacDonald fan club organizer Linde Lund and Betty MacDonald fan club research team share their recent Betty MacDonald fan club research results.

Congratulations! They found the most interesting and important info for Wolfgang Hampel's oustanding Betty MacDonald biography.

I enjoy Bradley Craft's story very much.
Don't miss our Betty MacDonald fan club contests, please.
You can win a never published before Alison Bard Burnett interview by Betty MacDonald fan club founder Wolfgang Hampel.
Good luck!
This CD is a golden treasure because Betty MacDonald's very witty sister Alison Bard Burnett shares unique stories about Betty MacDonald, Mary Bard Jensen, Mrs. Piggle-Wiggle and Nancy and Plum.
Wolfgang Hampel's Betty MacDonald and Ma and Pa Kettle biography and Betty MacDonald interviews have fans in 40 countries. I'm one of their many devoted fans.
Many Betty MacDonald - and Wolfgang Hampel fans are very interested in a Wolfgang Hampel CD and DVD with his very funny poems and stories.
We are going to publish new Betty MacDonald essays on Betty MacDonald's gardens and nature in Washington State.
Tell us the names of this mysterious couple please and you can win a very new Betty MacDonald documentary.
Betty MacDonald fan club honor member Mr. Tigerl

i
is beloved all over the World.
We are so happy that our 'Casanova' is back.
Betty MacDonald fan club founder Wolfgang Hampel and Betty MacDonald fan club research team are going to share very interesting info on ' Betty MacDonald and the movie The Egg and I '.
Another rare episode (from March 21 1952) of the short-lived comedy soap opera, "The Egg and I," based on best selling book by Betty MacDonald which also became a popular film.
The series premiered on September 3, 1951, the same day as "Search for Tomorrow," and ended on August 1, 1952.
Although it did well in the ratings, it had difficulty attracting a steady sponsor. This episode features Betty Lynn (later known for her work on "The Andy Griffith Show") as Betty MacDonald, John Craven as Bob MacDonald, Doris Rich as Ma Kettle, and Frank Twedell as Pa Kettle.
Betty MacDonald fan club exhibition will be fascinating with the international book editions and letters by Betty MacDonald.
I can't wait to see the new
Betty MacDonald documentary

.
Enjoy a great breakfast at the bookstore with Brad and Nick, please.
Have a great Wednesday,
Emil

Vita Magica Betty MacDonald event with Wolfgang Hampel, Thomas Bödigheimer and Friedrich von Hoheneichen
Wolfgang Hampel - LinkFang ( German )
Wolfgang Hampel - Academic ( German )
Wolfgang Hampel -
cyclopaedia.net ( German )
Wolfgang Hampel - DBpedia ( English / German )
Wolfgang Hampel - people check ( English )
Wolfgang Hampel - Memim ( English )
Vashon Island - Wikipedia ( German )
Wolfgang Hampel - Monica Sone - Wikipedia ( English )
Wolfgang Hampel - Ma and Pa Kettle - Wikipedia ( English )
Wolfgang Hampel - Ma and Pa Kettle - Wikipedia ( French )
Wolfgang Hampel - Mrs. Piggle-Wiggle - Wikipedia ( English)
Wolfgang Hampel in Florida State University
Betty MacDonald fan club founder Wolfgang Hampel
Betty MacDonald fan club interviews on CD/DVD
Betty MacDonald fan club items
Betty MacDonald fan club items - comments
Betty MacDonald fan club - The Stove and I
Betty MacDonald fan club groups
Betty MacDonald fan club organizer Linde Lund
Betty MacDonald fan club organizer Greta Larson
Betty MacDonald fan club fan Heiderose Teynor
Rita Knobel Ulrich - Islam in Germany - a very interesting ZDF ( 2nd German Television ) documentary with English subtitles
Donald Trump's Congress speech (full text)
PRESIDENT DONALD J. TRUMP'S ADDRESS TO A JOINT SESSION OF CONGRESS
Remarks as prepared for delivery
TO THE CONGRESS OF THE UNITED STATES:
Mr. Speaker, Mr. Vice President, Members of Congress, the First Lady of the United States, and Citizens of America:
Tonight, as we mark the conclusion of our celebration of Black History Month, we are reminded of our Nation's path toward civil rights and the work that still remains. Recent threats targeting Jewish Community Centers and vandalism of Jewish cemeteries, as well as last week's shooting in Kansas City, remind us that while we may be a Nation divided on policies, we are a country that stands united in condemning hate and evil in all its forms.
Each American generation passes the torch of truth, liberty and justice --- in an unbroken chain all the way down to the present.
That torch is now in our hands. And we will use it to light up the world. I am here tonight to deliver a message of unity and strength, and it is a message deeply delivered from my heart.
A new chapter of American Greatness is now beginning.
A new national pride is sweeping across our Nation.
And a new surge of optimism is placing impossible dreams firmly within our grasp.
What we are witnessing today is the Renewal of the American Spirit.
Our allies will find that America is once again ready to lead.
All the nations of the world -- friend or foe -- will find that America is strong, America is proud, and America is free.
In 9 years, the United States will celebrate the 250th anniversary of our founding -- 250 years since the day we declared our Independence.
It will be one of the great milestones in the history of the world.
But what will America look like as we reach our 250th year? What kind of country will we leave for our children?
I will not allow the mistakes of recent decades past to define the course of our future.
For too long, we've watched our middle class shrink as we've exported our jobs and wealth to foreign countries.
We've financed and built one global project after another, but ignored the fates of our children in the inner cities of Chicago, Baltimore, Detroit -- and so many other places throughout our land.
We've defended the borders of other nations, while leaving our own borders wide open, for anyone to cross -- and for drugs to pour in at a now unprecedented rate.
And we've spent trillions of dollars overseas, while our infrastructure at home has so badly crumbled.
Then, in 2016, the earth shifted beneath our feet. The rebellion started as a quiet protest, spoken by families of all colors and creeds --- families who just wanted a fair shot for their children, and a fair hearing for their concerns.
But then the quiet voices became a loud chorus -- as thousands of citizens now spoke out together, from cities small and large, all across our country.
Finally, the chorus became an earthquake -- and the people turned out by the tens of millions, and they were all united by one very simple, but crucial demand, that America must put its own citizens first ... because only then, can we truly MAKE AMERICA GREAT AGAIN.
Dying industries will come roaring back to life. Heroic veterans will get the care they so desperately need.
Our military will be given the resources its brave warriors so richly deserve.
Crumbling infrastructure will be replaced with new roads, bridges, tunnels, airports and railways gleaming across our beautiful land.
Our terrible drug epidemic will slow down and ultimately, stop.
And our neglected inner cities will see a rebirth of hope, safety, and opportunity.
Above all else, we will keep our promises to the American people.
It's been a little over a month since my inauguration, and I want to take this moment to update the Nation on the progress I've made in keeping those promises.
Since my election, Ford, Fiat-Chrysler, General Motors, Sprint, Softbank, Lockheed, Intel, Walmart, and many others, have announced that they will invest billions of dollars in the United States and will create tens of thousands of new American jobs.
The stock market has gained almost three trillion dollars in value since the election on November 8th, a record. We've saved taxpayers hundreds of millions of dollars by bringing down the price of the fantastic new F-35 jet fighter, and will be saving billions more dollars on contracts all across our Government. We have placed a hiring freeze on non-military and non-essential Federal workers.
We have begun to drain the swamp of government corruption by imposing a 5 year ban on lobbying by executive branch officials --- and a lifetime ban on becoming lobbyists for a foreign government.
We have undertaken a historic effort to massively reduce job‑crushing regulations, creating a deregulation task force inside of every Government agency; imposing a new rule which mandates that for every 1 new regulation, 2 old regulations must be eliminated; and stopping a regulation that threatens the future and livelihoods of our great coal miners.
We have cleared the way for the construction of the Keystone and Dakota Access Pipelines -- thereby creating tens of thousands of jobs -- and I've issued a new directive that new American pipelines be made with American steel.
We have withdrawn the United States from the job-killing Trans-Pacific Partnership.
With the help of Prime Minister Justin Trudeau, we have formed a Council with our neighbors in Canada to help ensure that women entrepreneurs have access to the networks, markets and capital they need to start a business and live out their financial dreams.
To protect our citizens, I have directed the Department of Justice to form a Task Force on Reducing Violent Crime.
I have further ordered the Departments of Homeland Security and Justice, along with the Department of State and the Director of National Intelligence, to coordinate an aggressive strategy to dismantle the criminal cartels that have spread across our Nation.
We will stop the drugs from pouring into our country and poisoning our youth -- and we will expand treatment for those who have become so badly addicted.
At the same time, my Administration has answered the pleas of the American people for immigration enforcement and border security. By finally enforcing our immigration laws, we will raise wages, help the unemployed, save billions of dollars, and make our communities safer for everyone. We want all Americans to succeed --- but that can't happen in an environment of lawless chaos. We must restore integrity and the rule of law to our borders.
For that reason, we will soon begin the construction of a great wall along our southern border. It will be started ahead of schedule and, when finished, it will be a very effective weapon against drugs and crime.
As we speak, we are removing gang members, drug dealers and criminals that threaten our communities and prey on our citizens. Bad ones are going out as I speak tonight and as I have promised.
To any in Congress who do not believe we should enforce our laws, I would ask you this question: what would you say to the American family that loses their jobs, their income, or a loved one, because America refused to uphold its laws and defend its borders?
Our obligation is to serve, protect, and defend the citizens of the United States. We are also taking strong measures to protect our Nation from Radical Islamic Terrorism.
According to data provided by the Department of Justice, the vast majority of individuals convicted for terrorism-related offenses since 9/11 came here from outside of our country. We have seen the attacks at home --- from Boston to San Bernardino to the Pentagon and yes, even the World Trade Center.
We have seen the attacks in France, in Belgium, in Germany and all over the world.
It is not compassionate, but reckless, to allow uncontrolled entry from places where proper vetting cannot occur. Those given the high honor of admission to the United States should support this country and love its people and its values.
We cannot allow a beachhead of terrorism to form inside America -- we cannot allow our Nation to become a sanctuary for extremists.
That is why my Administration has been working on improved vetting procedures, and we will shortly take new steps to keep our Nation safe -- and to keep out those who would do us harm.
As promised, I directed the Department of Defense to develop a plan to demolish and destroy ISIS -- a network of lawless savages that have slaughtered Muslims and Christians, and men, women, and children of all faiths and beliefs. We will work with our allies, including our friends and allies in the Muslim world, to extinguish this vile enemy from our planet.
I have also imposed new sanctions on entities and individuals who support Iran's ballistic missile program, and reaffirmed our unbreakable alliance with the State of Israel.
Finally, I have kept my promise to appoint a Justice to the United States Supreme Court -- from my list of 20 judges -- who will defend our Constitution. I am honored to have Maureen Scalia with us in the gallery tonight. Her late, great husband, Antonin Scalia, will forever be a symbol of American justice. To fill his seat, we have chosen Judge Neil Gorsuch, a man of incredible skill, and deep devotion to the law. He was confirmed unanimously to the Court of Appeals, and I am asking the Senate to swiftly approve his nomination.
Tonight, as I outline the next steps we must take as a country, we must honestly acknowledge the circumstances we inherited.
Ninety-four million Americans are out of the labor force.
Over 43 million people are now living in poverty, and over 43 million Americans are on food stamps.
More than 1 in 5 people in their prime working years are not working.
We have the worst financial recovery in 65 years.
In the last 8 years, the past Administration has put on more new debt than nearly all other Presidents combined.
We've lost more than one-fourth of our manufacturing jobs since NAFTA was approved, and we've lost 60,000 factories since China joined the World Trade Organization in 2001.
Our trade deficit in goods with the world last year was nearly $800 billion dollars.
And overseas, we have inherited a series of tragic foreign policy disasters.
Solving these, and so many other pressing problems, will require us to work past the differences of party. It will require us to tap into the American spirit that has overcome every challenge throughout our long and storied history.
But to accomplish our goals at home and abroad, we must restart the engine of the American economy -- making it easier for companies to do business in the United States, and much harder for companies to leave.
Right now, American companies are taxed at one of the highest rates anywhere in the world.
My economic team is developing historic tax reform that will reduce the tax rate on our companies so they can compete and thrive anywhere and with anyone. At the same time, we will provide massive tax relief for the middle class.
We must create a level playing field for American companies and workers.
Currently, when we ship products out of America, many other countries make us pay very high tariffs and taxes -- but when foreign companies ship their products into America, we charge them almost nothing.
I just met with officials and workers from a great American company, Harley-Davidson. In fact, they proudly displayed five of their magnificent motorcycles, made in the USA, on the front lawn of the White House.
At our meeting, I asked them, how are you doing, how is business? They said that it's good. I asked them further how they are doing with other countries, mainly international sales. They told me -- without even complaining because they have been mistreated for so long that they have become used to it -- that it is very hard to do business with other countries because they tax our goods at such a high rate. They said that in one case another country taxed their motorcycles at 100 percent.
They weren't even asking for change. But I am.
I believe strongly in free trade but it also has to be FAIR TRADE.
The first Republican President, Abraham Lincoln, warned that the "abandonment of the protective policy by the American Government [will] produce want and ruin among our people."
Lincoln was right -- and it is time we heeded his words. I am not going to let America and its great companies and workers, be taken advantage of anymore.
I am going to bring back millions of jobs. Protecting our workers also means reforming our system of legal immigration. The current, outdated system depresses wages for our poorest workers, and puts great pressure on taxpayers.
Nations around the world, like Canada, Australia and many others --- have a merit-based immigration system. It is a basic principle that those seeking to enter a country ought to be able to support themselves financially. Yet, in America, we do not enforce this rule, straining the very public resources that our poorest citizens rely upon. According to the National Academy of Sciences, our current immigration system costs America's taxpayers many billions of dollars a year.
Switching away from this current system of lower-skilled immigration, and instead adopting a merit-based system, will have many benefits: it will save countless dollars, raise workers' wages, and help struggling families --- including immigrant families --- enter the middle class.
I believe that real and positive immigration reform is possible, as long as we focus on the following goals: to improve jobs and wages for Americans, to strengthen our nation's security, and to restore respect for our laws.
If we are guided by the well-being of American citizens then I believe Republicans and Democrats can work together to achieve an outcome that has eluded our country for decades.
Another Republican President, Dwight D. Eisenhower, initiated the last truly great national infrastructure program --- the building of the interstate highway system. The time has come for a new program of national rebuilding.
America has spent approximately six trillion dollars in the Middle East, all this while our infrastructure at home is crumbling. With this six trillion dollars we could have rebuilt our country --- twice. And maybe even three times if we had people who had the ability to negotiate.
To launch our national rebuilding, I will be asking the Congress to approve legislation that produces a $1 trillion investment in the infrastructure of the United States -- financed through both public and private capital --- creating millions of new jobs.
This effort will be guided by two core principles: Buy American, and Hire American.
Tonight, I am also calling on this Congress to repeal and replace Obamacare with reforms that expand choice, increase access, lower costs, and at the same time, provide better Healthcare.
Mandating every American to buy government-approved health insurance was never the right solution for America. The way to make health insurance available to everyone is to lower the cost of health insurance, and that is what we will do.
Obamacare premiums nationwide have increased by double and triple digits. As an example, Arizona went up 116 percent last year alone. Governor Matt Bevin of Kentucky just said Obamacare is failing in his State -- it is unsustainable and collapsing.
One third of counties have only one insurer on the exchanges --- leaving many Americans with no choice at all.
Remember when you were told that you could keep your doctor, and keep your plan?
We now know that all of those promises have been broken.
Obamacare is collapsing --- and we must act decisively to protect all Americans. Action is not a choice --- it is a necessity.
So I am calling on all Democrats and Republicans in the Congress to work with us to save Americans from this imploding Obamacare disaster.
Here are the principles that should guide the Congress as we move to create a better healthcare system for all Americans:
First, we should ensure that Americans with pre-existing conditions have access to coverage, and that we have a stable transition for Americans currently enrolled in the healthcare exchanges.
Secondly, we should help Americans purchase their own coverage, through the use of tax credits and expanded Health Savings Accounts --- but it must be the plan they want, not the plan forced on them by the Government.
Thirdly, we should give our great State Governors the resources and flexibility they need with Medicaid to make sure no one is left out.
Fourthly, we should implement legal reforms that protect patients and doctors from unnecessary costs that drive up the price of insurance -- and work to bring down the artificially high price of drugs and bring them down immediately.
Finally, the time has come to give Americans the freedom to purchase health insurance across State lines --- creating a truly competitive national marketplace that will bring cost way down and provide far better care.
Everything that is broken in our country can be fixed. Every problem can be solved. And every hurting family can find healing, and hope.
Our citizens deserve this, and so much more --- so why not join forces to finally get it done? On this and so many other things, Democrats and Republicans should get together and unite for the good of our country, and for the good of the American people.
My administration wants to work with members in both parties to make childcare accessible and affordable, to help ensure new parents have paid family leave, to invest in women's health, and to promote clean air and clear water, and to rebuild our military and our infrastructure.
True love for our people requires us to find common ground, to advance the common good, and to cooperate on behalf of every American child who deserves a brighter future.
An incredible young woman is with us this evening who should serve as an inspiration to us all.
Today is Rare Disease day, and joining us in the gallery is a Rare Disease Survivor, Megan Crowley. Megan was diagnosed with Pompe Disease, a rare and serious illness, when she was 15 months old. She was not expected to live past 5.
On receiving this news, Megan's dad, John, fought with everything he had to save the life of his precious child. He founded a company to look for a cure, and helped develop the drug that saved Megan's life. Today she is 20 years old -- and a sophomore at Notre Dame.
Megan's story is about the unbounded power of a father's love for a daughter.
But our slow and burdensome approval process at the Food and Drug Administration keeps too many advances, like the one that saved Megan's life, from reaching those in need.
If we slash the restraints, not just at the FDA but across our Government, then we will be blessed with far more miracles like Megan.
In fact, our children will grow up in a Nation of miracles.
But to achieve this future, we must enrich the mind --- and the souls --- of every American child.
Education is the civil rights issue of our time.
I am calling upon Members of both parties to pass an education bill that funds school choice for disadvantaged youth, including millions of African-American and Latino children. These families should be free to choose the public, private, charter, magnet, religious or home school that is right for them.
Joining us tonight in the gallery is a remarkable woman, Denisha Merriweather. As a young girl, Denisha struggled in school and failed third grade twice. But then she was able to enroll in a private center for learning, with the help of a tax credit scholarship program. Today, she is the first in her family to graduate, not just from high school, but from college. Later this year she will get her masters degree in social work.
We want all children to be able to break the cycle of poverty just like Denisha.
But to break the cycle of poverty, we must also break the cycle of violence.
The murder rate in 2015 experienced its largest single-year increase in nearly half a century.
In Chicago, more than 4,000 people were shot last year alone --- and the murder rate so far this year has been even higher.
This is not acceptable in our society.
Every American child should be able to grow up in a safe community, to attend a great school, and to have access to a high-paying job.
But to create this future, we must work with --- not against --- the men and women of law enforcement.
We must build bridges of cooperation and trust --- not drive the wedge of disunity and division.
Police and sheriffs are members of our community. They are friends and neighbors, they are mothers and fathers, sons and daughters -- and they leave behind loved ones every day who worry whether or not they'll come home safe and sound.
We must support the incredible men and women of law enforcement.
And we must support the victims of crime.
I have ordered the Department of Homeland Security to create an office to serve American Victims. The office is called VOICE --- Victims Of Immigration Crime Engagement. We are providing a voice to those who have been ignored by our media, and silenced by special interests.
Joining us in the audience tonight are four very brave Americans whose government failed them.
Their names are Jamiel Shaw, Susan Oliver, Jenna Oliver, and Jessica Davis.
Jamiel's 17-year-old son was viciously murdered by an illegal immigrant gang member, who had just been released from prison. Jamiel Shaw Jr. was an incredible young man, with unlimited potential who was getting ready to go to college where he would have excelled as a great quarterback. But he never got the chance. His father, who is in the audience tonight, has become a good friend of mine.
Also with us are Susan Oliver and Jessica Davis. Their husbands --- Deputy Sheriff Danny Oliver and Detective Michael Davis --- were slain in the line of duty in California. They were pillars of their community. These brave men were viciously gunned down by an illegal immigrant with a criminal record and two prior deportations.
Sitting with Susan is her daughter, Jenna. Jenna: I want you to know that your father was a hero, and that tonight you have the love of an entire country supporting you and praying for you.
To Jamiel, Jenna, Susan and Jessica: I want you to know --- we will never stop fighting for justice. Your loved ones will never be forgotten, we will always honor their memory.
Finally, to keep America Safe we must provide the men and women of the United States military with the tools they need to prevent war and --- if they must --- to fight and to win.
I am sending the Congress a budget that rebuilds the military, eliminates the Defense sequester, and calls for one of the largest increases in national defense spending in American history.
My budget will also increase funding for our veterans.
Our veterans have delivered for this Nation --- and now we must deliver for them.
The challenges we face as a Nation are great. But our people are even greater.
And none are greater or braver than those who fight for America in uniform.
We are blessed to be joined tonight by Carryn Owens, the widow of a U.S. Navy Special Operator, Senior Chief William "Ryan" Owens. Ryan died as he lived: a warrior, and a hero --- battling against terrorism and securing our Nation.
I just spoke to General Mattis, who reconfirmed that, and I quote, "Ryan was a part of a highly successful raid that generated large amounts of vital intelligence that will lead to many more victories in the future against our enemies." Ryan's legacy is etched into eternity. For as the Bible teaches us, there is no greater act of love than to lay down one's life for one's friends. Ryan laid down his life for his friends, for his country, and for our freedom --- we will never forget him.
To those allies who wonder what kind of friend America will be, look no further than the heroes who wear our uniform.
Our foreign policy calls for a direct, robust and meaningful engagement with the world. It is American leadership based on vital security interests that we share with our allies across the globe.
We strongly support NATO, an alliance forged through the bonds of two World Wars that dethroned fascism, and a Cold War that defeated communism.
But our partners must meet their financial obligations.
And now, based on our very strong and frank discussions, they are beginning to do just that.
We expect our partners, whether in NATO, in the Middle East, or the Pacific --- to take a direct and meaningful role in both strategic and military operations, and pay their fair share of the cost.
We will respect historic institutions, but we will also respect the sovereign rights of nations.
Free nations are the best vehicle for expressing the will of the people --- and America respects the right of all nations to chart their own path. My job is not to represent the world. My job is to represent the United States of America. But we know that America is better off, when there is less conflict -- not more.
We must learn from the mistakes of the past --- we have seen the war and destruction that have raged across our world.
The only long-term solution for these humanitarian disasters is to create the conditions where displaced persons can safely return home and begin the long process of rebuilding.
America is willing to find new friends, and to forge new partnerships, where shared interests align. We want harmony and stability, not war and conflict.
We want peace, wherever peace can be found. America is friends today with former enemies. Some of our closest allies, decades ago, fought on the opposite side of these World Wars. This history should give us all faith in the possibilities for a better world.
Hopefully, the 250th year for America will see a world that is more peaceful, more just and more free.
On our 100th anniversary, in 1876, citizens from across our Nation came to Philadelphia to celebrate America's centennial. At that celebration, the country's builders and artists and inventors showed off their creations.
Alexander Graham Bell displayed his telephone for the first time.
Remington unveiled the first typewriter. An early attempt was made at electric light.
Thomas Edison showed an automatic telegraph and an electric pen.
Imagine the wonders our country could know in America's 250th year.
Think of the marvels we can achieve if we simply set free the dreams of our people.
Cures to illnesses that have always plagued us are not too much to hope.
American footprints on distant worlds are not too big a dream.
Millions lifted from welfare to work is not too much to expect.
And streets where mothers are safe from fear -- schools where children learn in peace -- and jobs where Americans prosper and grow -- are not too much to ask.
When we have all of this, we will have made America greater than ever before. For all Americans.
This is our vision. This is our mission.
But we can only get there together.
We are one people, with one destiny.
We all bleed the same blood.
We all salute the same flag.
And we are all made by the same God.
And when we fulfill this vision; when we celebrate our 250 years of glorious freedom, we will look back on tonight as when this new chapter of American Greatness began.
The time for small thinking is over. The time for trivial fights is behind us.
We just need the courage to share the dreams that fill our hearts.
The bravery to express the hopes that stir our souls.
And the confidence to turn those hopes and dreams to action.
From now on, America will be empowered by our aspirations, not burdened by our fears ---
inspired by the future, not bound by the failures of the past ---
and guided by our vision, not blinded by our doubts.
I am asking all citizens to embrace this Renewal of the American Spirit. I am asking all members of Congress to join me in dreaming big, and bold and daring things for our country. And I am asking everyone watching tonight to seize this moment and --
Believe in yourselves.
Believe in your future.
And believe, once more, in America.
Thank you, God bless you, and God Bless these United States.
February 27, 2017
Floats mock president

Donald Trump rapes Statue of Liberty at German Carnival
Political messages are a tradition in German Carnival parades. This year, the city of Düsseldorf has a special one for Donald Trump: On one float, the President is seen raping the Statue of Liberty. On another one, Lady Liberty is beheading Trump. The slogan painted on her chest: "America, Resist!"
The Statue is smiling victoriously, holding up the President's separated head, the constitution in her other hand. Both floats followed one another in Düsseldorf's Carnival parade this Monday, telling a story for the spectators: The constitution is under attack - and retaliates. Crowds were cheering when both floats were displayed.
Carnival parades take place all over Germany from Sunday till Tuesday. The ones in Düsseldorf and in Cologne are the biggest of their kind, each broadcast live in German television, and each with 1-1,5 million spectators on the streets.
"Carnival has a big tradition in Germany, it is famed for its exuberance and its exaggerated images", the US embassy's press department in Berlin stated, wishing a good time to all revelers.
Carnival floats designed as political caricatures are a big tradition in Germany, their motives publicly discussed. Last year, a Düsseldorf float showed Donald Trump screaming at the Statue of Liberty; "Make fascism great again" was the slogan painted on his hair. Pictures of the float went viral in social media; international media like the "Washington Post" covered it.
More pictures of this year's parade floats are available here - captions are in German.
Responsible for the floats at the Düsseldorf Carnival parade is Jacques Tilly, artist and cartoonist. This year, populist movements around the world (including Germany) are the main topic of his work. "We're experiencing a right-wing populist revolt, and it's attacking the values of democracy", Tilly said about his creations.
More about the Düsseldorf Carnival parade (in German)
Hier geht es zur Bilderstrecke: Die Mottowagen von Tilly beim Rosenmontagszug 2017
Donald Trump will not attend White House correspondents' dinner
Donald Trump on Saturday capped a week of tumultuous relations with the press by saying he will not attend this year's White House correspondents' dinner, which is scheduled for 29 April.
"I will not be attending the White House Correspondents' Association Dinner this year," the president wrote on Twitter. "Please wish everyone well and have a great evening!"
The news came as relations between the Trump administration and the news media, which he has called "the enemy of the American people", have sunk to new lows. On Friday, leading outlets including the New York Times, CNN and the Guardian were excluded from a briefing by press secretary Sean Spicer while friendlier conservative organisations were admitted.
Editors of excluded organisations expressed anger, although White House Correspondents Association (WHCA) president Jeff Mason, of Reuters, attempted to calm troubled waters.
In a statement on Saturday, Mason said the WHCA "looks forward to having its annual dinner" and added: "The WHCA takes note of President Donald Trump's announcement on Twitter that he does not plan to attend the dinner, which has been and will continue to be a celebration of the first amendment and the important role played by an independent news media in a healthy republic.
"We look forward to shining a spotlight at the dinner on some of the best political journalism of the past year and recognizing the promising students who represent the next generation of our profession."
Trump has recently reacted angrily to a series of reports citing anonymous sources in the White House, law enforcement and intelligence agencies about chaos in his administration, alleged contacts between campaign staff and Russian agents, and White House attempts to rebut such reports.
This week Bloomberg followed Vanity Fair and the New Yorker in saying it would not host a party tied to the dinner. The New York Times has not attended the event since 2008; the Guardian will not attend this year. This week, Buzzfeed reported that another favourite target of Trump's, CNN, was considering pulling out as well.
Trump followed a familiar path on Friday night, when he wrote on Twitter: "FAKE NEWS media knowingly doesn't tell the truth. A great danger to our country. The failing @nytimes has become a joke. Likewise @CNN. Sad!"
Many observers have linked Trump's run for the presidency with events at the 2011 correspondents' dinner, in which Barack Obama ridiculed the businessman, who was in attendance, over his championing of the so-called "birther" movement.
The dinner is a traditionally lighthearted affair, celebrities mixing with journalists at tables and comedians "roasting" the president of the day, as Stephen Colbert did to George W Bush in an infamous speech from 2006. The president traditionally speaks as well.
The first dinner was held in 1921 and Calvin Coolidge was the first president to attend, in 1924. Since then every president has attended the dinner at least once.
Ronald Reagan did not attend in 1981 – after being shot – and Jimmy Carter and Richard Nixon did not always sit down for dinner. Obama attended all eight events while he was in office.
According to the History Channel the dinner has been cancelled three times: following the death of former president William Howard Taft, in 1930, after the US entry into the second world war in 1942, and in 1951, during the Korean war.
In January, Trump skipped the Alfalfa Club dinner, another key event in the social calendar of a city in which the president is happy to pose as an outsider.
Rob Mahoney, deputy executive director of the Committee to Protect Journalists, told the Guardian on Saturday Trump should "act as a champion of press freedom" around the world, rather than attacking the media in a way that could "send a signal to other countries that it is OK to verbally abuse journalists and undermine their credibility".
In a statement, Guardian US editor Lee Glendinning said the exclusion of news outlets from Friday's briefing was "deeply troubling and divisive" and added: "Holding power to account is an essential part of the democratic process, and that's exactly what the Guardian will continue to do."
Since you're here …
… we've got a small favour to ask. More people are reading the Guardian than ever, but far fewer are paying for it. Advertising revenues across the media are falling fast. And unlike some other news organisations, we haven't put up a paywall – we want to keep our journalism open to all. So you can see why we need to ask for your help. The Guardian's independent, investigative journalism takes a lot of time, money and hard work to produce. But we do it because we believe our perspective matters – because it might well be your perspective, too.
If everyone who reads our reporting, who likes it, helps to support it, our future would be much more secure.
From an Anchor's Lips to Trump's Ears to Sweden's Disbelief
PALM BEACH, Fla. — On Friday night, Fox News aired an alarming six-minute segment in which the host, Tucker Carlson, interviewed a documentary filmmaker about a crisis of violence in Sweden ignited by the recent wave of Muslim migration.
"The government has gone out of its way to try to cover up some of these problems," declared Ami Horowitz, the filmmaker.
"That is grotesque," Mr. Carlson responded.
One of his viewers agreed, and in that moment was born a diplomatic incident that illustrates the unusual approach that President Trump takes to foreign policy, as well as the influence that television can have on his thinking. After watching the program, Mr. Trump threw a line into a speech the next day suggesting that a terrorist attack had occurred in Sweden the night before.
Just like that, without white papers, intelligence reports, an interagency meeting or, presumably, the advice of his secretary of state, the president started a dispute with a longtime American friend that resented his characterization and called it false. The president's only discernible goal was to make the case domestically for his plans to restrict entry to the United States.
The Swedes were flabbergasted.
"We are used to seeing the president of the U.S. as one of the most well-informed persons in the world, also well aware of the importance of what he says," Carl Bildt, a former prime minister of Sweden, said by email on Monday. "And then, suddenly, we see him engaging in misinformation and slander against a truly friendly country, obviously relying on sources of a quality that at best could be described as dubious."
While aides sought to clarify that Mr. Trump's remarks were about a rising tide of crime in general, rather than any particular event or attack, the president chose to escalate. In a Twitter post on Monday, he accused American journalists of glossing over a dark and dangerous situation in Sweden. "Give the public a break," he wrote. "The FAKE NEWS media is trying to say that large scale immigration in Sweden is working out just beautifully. NOT!"
Sweden's prime minister, Stefan Lofven, responded hours later at a news conference, noting that Sweden ranks highly on international comparisons of economic competitiveness and human development.
"We have challenges, no doubt about that," he allowed. But he added pointedly, "We must all take responsibility for using facts correctly and for verifying anything we spread."
Sweden is hardly the first American friend to find itself uncomfortably at odds with the new president. Mexico's president canceled a meeting with Mr. Trump over his plans to build a border wall and bill the United States' southern neighbor for it. Mr. Trump reportedly lit into Australia's prime minister over refugees in a telephone call that was said to have ended abruptly.
But the episode underscored that Mr. Trump obtains, processes and uses information differently from any modern president. He watches television at night and tends to incorporate what he sees into his Twitter feed, speeches and interviews.
"It begs the question of where the president gets his information as he articulates his administration's global approach," said Mark Brzezinski, the ambassador to Sweden under President Barack Obama. "To do so in an improvisational way, based on snippets picked up from cable news, is a major mistake."
Immigration is a hotly debated issue in Sweden, Germany and many other European countries. Sweden, which prides itself as a humanitarian leader, processed a record 163,000 asylum applications in 2015. But statistics in Sweden do not back up the suggestion that immigrants have created a major crime wave.
Preliminary data released last month by Sweden's crime prevention council found no significant increase in crimes from 2015 to 2016, even with the influx of migrants. The council did note an increase in assaults and rapes last year, but it also recorded a drop in thefts and drug offenses. Still, a Pew Research Center survey last year found that 46 percent of Swedes said refugees were more to blame for crime than other groups.
Manne Gerell, a doctoral student in criminology at Malmo University in Sweden, said in an interview that immigrants were disproportionately represented among crime suspects, particularly in more serious and violent offenses. But he noted that many of the victims were other immigrants, whether members of criminal networks or simply residents of poor neighborhoods.
"Immigration will come with some cost, and we will likely have a bit more crime — but that's in a society with low crime rates and in a society that works really well, so in my opinion, it's something we can live with," he said. "I know everybody won't agree with that. But immigration will not double the crime rate, make everybody go broke or turn Sweden into a living hell."
The Fox News segment featured an interview with Mr. Horowitz, whose short film, "Stockholm Syndrome," depicted Sweden as a place where rape and violence have been on the rise since it began accepting more refugees from Muslim countries.
In the Fox interview, Mr. Horowitz acknowledged that most Swedes do not see the situation as he does. "They'll make excuses for it," he said. "The majority of the population in Sweden still wants to have an open-door policy. It's confounding."
Mr. Trump was clearly struck by the interview, and he cited Sweden at a rally in Melbourne, Fla., on Saturday as he argued for stronger borders. "You look at what's happening last night in Sweden," he said. "Sweden! Who would believe this? Sweden. They took in large numbers. They're having problems like they never thought possible."
Aides later said "last night" referred to the Fox program, not to an episode the night before. Mr. Carlson argued on Monday that although "the president ought to be precise in what he says, there should be no confusion about what he means."
Mr. Carlson said that assimilation had failed and that immigration was "in the process of totally changing these ancient cultures into something different and much more volatile and much more threatening."
Critics of Sweden's migration policies have pointed to a Facebook post on Feb. 3 by a police officer, Peter Springare, who said that migrants were taxing Sweden's pension, education and health systems and that they were the principal culprits in assaults. "Half of the suspects we cannot even be sure of because they don't have any valid papers," he wrote. "Most often this means they are lying about their country of origin and identity."
But the Swedish newspaper Dagens Nyheter on Monday quoted two police officers interviewed by Mr. Horowitz, Anders Goranzon and Jacob Ekstrom, as saying that the filmmaker had selectively edited and distorted their comments to prove his thesis. They said that Mr. Horowitz had asked them about high-crime neighborhoods and that they did not agree with his argument about links between migration and crime. "We don't stand behind what he says," Mr. Goranzon said. "He is a madman."
Mr. Horowitz did not respond to a request for comment, but he went back on Mr. Carlson's show on Monday night to defend his work, citing crime statistics and asserting that the police officers had recanted because they were under pressure. "My record stands for itself," he said, "and what you saw on that video clear as day stands for itself."
Betty MacDonald fan club fans,

we share a very special gift by beloved and very popular Betty MacDonald Fan Club Honor member Letizia Mancino.

We know you'll enjoy it as much as we do.

Thanks a Million, dear Letizia Mancino.

You are an outstanding writer and artist.

We are so proud and happy to have you with us.

Letizia writes: One should not underestimate Wolfgang Hampel's talent in speedily mobilizing Betty MacDonald's friends.

We agree. Thank you so much dear Wolfgang Hampel for doing this. You founded Betty MacDonald Fan Club with four members.

Now we have members in 40 countries around the world. A dream came true.

Mary Holmes did an excellent job in translating this great story.

Thank you so much dear Mary Holmes.

We are really very grateful.

All the best to Letizia, Wolfgang and Mary and to all Betty MacDonald Fan Club fans from all over the world!

Lenard
Following in Betty's footsteps in Seattle:

or some small talk with Betty

Copyright 2011/2016 by Letizia Mancino
All rights reserved
translated by Mary Holmes

We were going to Canada in the summer. "When we are in Edmonton", I said to Christoph Cremer, "let's make a quick trip to Seattle". And that's how it happened. At Edmonton Airport we climbed into a plane and two hours later we landed in the city where Betty had lived. I was so happy to be in Seattle at last and to be able to trace Betty's tracks!

Wolfgang Hampel had told Betty's friends about our arrival.
They were happy to plan a small marathon through the town and it's surroundings with us. We only had a few days free. One should not underestimate Wolfgang's talent in speedily mobilizing Betty's friends, even though it was holiday time. E-mails flew backwards and forwards between Heidelberg and Seattle, and soon a well prepared itinerary was ready for us. Shortly before my departure Wolfgang handed me several parcels, presents for Betty MacDonald's friends. I rushed to pack the heavy gifts in my luggage but because of the extra weight had to throw out a pair of pajamas!

After we had landed we took a taxi to the Hotel in downtown Seattle. I was so curious to see everything. I turned my head in all directions like one of the hungry hens from Betty's farm searching for food! Fortunately it was quite a short journey otherwise I would have lost my head like a loose screw!
Our hotel room was on the 22nd floor and looked directly out onto the 16-lane highway. There might have been even more than 16 but it made me too giddy to count! It was like a glimpse of hell! "And is this Seattle?" I asked myself. I was horrified! The cars racing by were enough to drive one mad. The traffic roared by day and night.
We immediately contacted Betty MacDonald's friends and let them know we had arrived and they confirmed the times when we should see them.

On the next morning I planned my first excursion tracing Betty's tracks. I spread out the map of Seattle. "Oh dear" I realized "the Olympic Peninsula is much too far away for me to get there."
Betty nodded to me! "Very difficult, Letizia, without a car."

"But I so much wanted to see your chicken farm"

"My chickens are no longer there and you can admire the mountains from a distance"

But I wanted to go there. I left the hotel and walked to the waterfront where the State Ferry terminal is. Mamma mia, the streets in Seattle are so steep! I couldn't prevent my feet from running down the hill. Why hadn't I asked for brakes to be fixed on my shoes? I looked at the drivers. How incredibly good they must be to accelerate away from the red traffic lights. The people were walking uphill towards me as briskly as agile salmon. Good heavens, these Americans! I tried to keep my balance. The force of gravity is relentless. I grasped hold of objects where I could and staggered down.
In Canada a friend had warned me that in Seattle I would see a lot of people with crutches.

Betty laughed. " It's not surprising, Letizia, walking salmon don't fall directly into the soft mouth of a bear!"
" Betty, stop making these gruesome remarks. We are not in Firlands!"

I went further. Like a small deranged ant at the foot of a palace monster I came to a tunnel. The noise was unbearable. On the motorway, "The Alaskan Way Viaduct", cars, busses and trucks were driving at the speed of light right over my head. They puffed out their poisonous gas into the open balconies and cultivated terraces of the luxurious sky- scrapers without a thought in the world. America! You are crazy!
"Betty, are all people in Seattle deaf? Or is it perhaps a privilege for wealthy people to be able to enjoy having cars so near to their eyes and noses to save them from boredom?"

"When the fog democratically allows everything to disappear into nothing, it makes a bit of a change, Letizia"

" Your irony is incorrigible, Betty, but tell me, Seattle is meant to be a beautiful city, But where?"

I had at last reached the State Ferry terminal.

"No Madam, the ferry for Vashon Island doesn't start from here," one of the men in the ticket office tells me. "Take a buss and go to the ferry terminal in West Seattle."
Betty explained to me "The island lies in Puget Sound and not in Elliott Bay! It is opposite the airport. You must have seen it when you were landing!"
"Betty, when I am landing I shut my eyes and pray!"

It's time for lunch. The weather is beautiful and warm. Who said to me that it always rains here?
"Sure to be some envious man who wanted to frighten you away from coming to Seattle. The city is really beautiful, you'll see. Stay by the waterfront, choose the best restaurant with a view of Elliott Bay and enjoy it."
"Thank you Betty!"

I find a table on the terrace of "Elliott's Oyster House". The view of the island is wonderful. It lies quietly in the sun like a green fleecy cushion on the blue water.
Betty plays with my words:
"Vashon Island is a big cushion, even bigger than Bainbridge which you see in front of your eyes, Letizia. The islands look similar. They have well kept houses and beautiful gardens".

I relax during this introduction, "Bainbridge" you are Vashon Island, and order a mineral water.

"At one time the hotel belonging to the parents of Monica Sone stood on the waterfront."
"Oh, of your friend Kimi!" Unfortunately I forget to ask Betty exactly where it was.

My mind wanders and I think of my mountain hike back to the hotel! "Why is there no donkey for tourists?" Betty laughs:

"I'm sure you can walk back to the hotel. "Letizia can do everything.""

"Yes, Betty, I am my own donkey!"

But I don't remember that San Francisco is so steep. It doesn't matter, I sit and wait. The waiter comes and brings me the menu. I almost fall off my chair!
" What, you have geoduck on the menu! I have to try it" (I confess I hate the look of geoduck meat. Betty's recipe with the pieces made me feel quite sick – I must try Betty's favourite dish!)
"Proof that you love me!" said Betty enthusiastically " Isn't the way to the heart through the stomach?"

I order the geoduck. The waiter looks at me. He would have liked to recommend oysters.
"Geoduck no good for you!"
Had he perhaps read my deepest thoughts? Fate! Then no geoduck. "No good for me."

"Neither geoduck nor tuberculosis in Seattle" whispered Betty in my ear!
"Oh Betty, my best friend, you take such good care of me!"

I order salmon with salad.

"Which salmon? Those that swim in water or those that run through Seattle?"

"Betty, I believe you want me to have a taste of your black humour."

"Enjoy it then, Letizia."

During lunch we talked about tuberculosis, and that quite spoilt our appetite.

"Have you read my book "The Plague and I"?"

"Oh Betty, I've started to read it twice but both times I felt so sad I had to stop again!"

"But why?" asked Betty "Nearly everybody has tuberculosis! I recovered very quickly and put on 20 pounds! There was no talk of me wasting away! What did you think of my jokes in the book?"

"Those would have been a good reason for choosing another sanitorium. I would have been afraid of becoming a victim of your humour! You would have certainly given me a nickname! You always thought up such amusing names!" Betty laughed.

"You're right. I would have called you "Roman nose". I would have said to Urbi and Orbi " Early this morning "Roman nose" was brought here. She speaks broken English, doesn't eat geoduck but she does love cats."

"Oh Betty, I would have felt so ashamed to cough. To cough in your presence, how embarrassing! You would have talked about how I coughed, how many coughs!"

"It depends on that "how", Letizia!"

"Please, leave Goethe quotations out of it. You have certainly learnt from the Indians how to differentiate between noises. It's incredible how you can distinguish between so many sorts of cough! At least 10!"

"So few?"

"And also your descriptions of the patients and the nurses were pitiless. An artistic revenge! The smallest pimple on their face didn't escape your notice! Amazing."

" I was also pitiless to myself. Don't forget my irony against myself!"

Betty was silent. She was thinking about Kimi, the "Princess" from Japan! No, she had only written good things about her best friend, Monica Sone, in her book "The Plague and I". A deep friendship had started in the hospital. The pearl that developed from the illness.
"Isn't it wonderful, Betty, that an unknown seed can make its way into a mollusk in the sea and develop into a beautiful jewel?" Betty is paying attention.

"Betty, the friendship between you and Monica reminds me of Goethe's poem "Gingo-Biloba". You must know it?" Betty nods and I begin to recite it:


The leaf of this Eastern tree
Which has been entrusted to my garden
Offers a feast of secret significance,
For the edification of the initiate.

Is it one living thing.
That has become divided within itself?
Are these two who have chosen each other,
So that we know them as one?

The friendship with Monica is like the wonderful gingo-biloba leaf, the tree from the east. Betty was touched. There was a deep feeling of trust between us.
"Our friendship never broke up, partly because she was in distress, endangered by the deadly illness. We understood and supplemented each other. We were like one lung with two lobes, one from the east and one from the west!"
"A beautiful picture, Betty. You were like two red gingo-biloba leaves!"

Betty was sad and said " Monica, although Japanese, before she really knew me felt she was also an American. But she was interned in America, Letizia, during the second world war. Isn't that terrible?"

"Betty, I never knew her personally. I have only seen her on a video, but what dignity in her face, and she speaks and moves so gracefully!"

"Fate could not change her"

"Yes, Betty, like the gingo-biloba tree in Hiroshima. It was the only tree that blossomed again after the atom bomb!"

The bill came and I paid at once. In America one is urged away from the table when one has finished eating. If one wants to go on chatting one has to order something else.
"That's why all those people gossiping at the tables are so fat!" Betty remarks. "Haven't you seen how many massively obese people walk around in the streets of America. Like dustbins that have never been emptied!" With this typically unsentimental remark Betty ended our conversation.

Ciao! I so enjoyed the talk; the humour, the irony and the empathy. I waved to her and now I too felt like moving! I take a lovely walk along the waterfront.

Now I am back in Heidelberg and when I think about how Betty's "Princessin" left this world on September 5th and that in August I was speaking about her with Betty in Seattle I feel very sad. The readers who knew her well (we feel that every author and hero of a book is nearer to us than our fleeting neighbours next door) yes we, who thought of her as immortal, cannot believe that even she would die after 92 years. How unforeseen and unexpected that her death should come four days after her birthday on September 1th. On September 5th I was on my way to Turkey, once again in seventh heaven, looking back on the unforgettable days in Seattle. I was flying from west to east towards the rising sun.

Is this Mr. Tigerli?