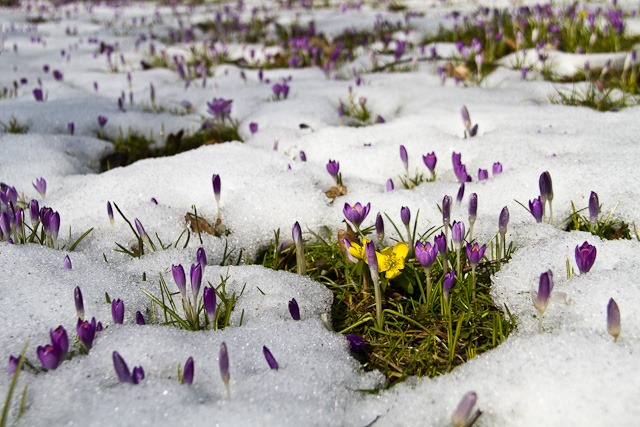 Betty MacDonald fan club fans,
the mentioned new Betty MacDonald fan club exhibit DVD will be available in a few weeks.
The new Betty MacDonald fan club DVD includes lots of new and fascinating Betty MacDonald info including several interviews in Betty MacDonald's colourful house on Vashon Island.
Betty MacDonald is beloved all over the World.
We are going to introduce several new International Betty MacDonald fan club projects.
More news in Betty MacDonald fan club newsletter March.
Wolfgang Hampel's new very well researched stories about Betty MacDonald, Monica Sone, Robert Eugene Heskett, Donald Chauncey MacDonald, Darsie Bard, Sydney Bard, Gammy, Alison Bard Burnett, Darsie Beck, Mary Bard Jensen, Clyde Reynolds Jensen, Sydney Cleveland Bard, Mary Alice Bard, Dorothea DeDe Goldsmith, Madge Baldwin, Don Woodfin, Mike Gordon, Ma and Pa Kettle, Nancy and Plum, Mrs. Piggle-Wiggle are golden Betty MacDonald fan club treasures.
We adore Wolfgang Hampel's great stories, interviews and his satirical poems.
Betty MacDonald fan club honor members Letizia Mancino and Mr. Tigerli had been already honor guests at Vita Magica.
A very special surprise for many Mr. Tigerli fans.
Mr. Tigerli will be back soon.
We know you adore the delightful stories by ' Italian ' Betty MacDonald, artist and writer Letizia Mancino.
Thanks a million dearest Betty MacDonald fan club honor member Mary Holmes for the brilliant translation.
It doesn't suprise me at all that Mr. Tigerli is so busy. We'd need more personalities who are able to change the World.
We know you'll enjoy Brad's daily dose very much.
International Betty MacDonald fan club event should be in Seattle.
Have a great Thursday,
Mats
Betty MacDonald fan club fans,

we share a very special gift by beloved and very popular Betty MacDonald Fan Club Honor member Letizia Mancino.

We know you'll enjoy it as much as we do.

Thanks a Million, dear Letizia Mancino.

You are an outstanding writer and artist.

We are so proud and happy to have you with us.

Letizia writes: One should not underestimate Wolfgang Hampel's talent in speedily mobilizing Betty MacDonald's friends.

We agree. Thank you so much dear Wolfgang Hampel for doing this. You founded Betty MacDonald Fan Club with four members.

Now we have members in 40 countries around the world. A dream came true.

Mary Holmes did an excellent job in translating this great story.

Thank you so much dear Mary Holmes.

We are really very grateful.

All the best to Letizia, Wolfgang and Mary and to all Betty MacDonald Fan Club fans from all over the world!

Lenard

Betty MacDonald fan club
Betty MacDonald forum
Wolfgang Hampel - Wikipedia ( English )
Wolfgang Hampel - Wikipedia ( English ) - The Egg and I
Wolfgang Hampel - Wikipedia ( German )
Vashon Island - Wikipedia ( German )
Wolfgang Hampel - Monica Sone - Wikipedia ( English )
Wolfgang Hampel - Ma and Pa Kettle - Wikipedia ( English )
Wolfgang Hampel - Ma and Pa Kettle - Wikipedia ( French )
Wolfgang Hampel in Florida State University
Betty MacDonald fan club founder Wolfgang Hampel
Betty MacDonald fan club interviews on CD/DVD
Betty MacDonald fan club items
Betty MacDonald fan club items - comments
Betty MacDonald fan club - The Stove and I
Betty MacDonald fan club groups
Betty MacDonald fan club organizer Linde Lund
Rita Knobel Ulrich - Islam in Germany - a very interesting ZDF ( 2nd German Television ) documentary with English subtitles
The situation in Germany and Sweden with many refugees is rather difficult.
Following in Betty's footsteps in Seattle:

or some small talk with Betty

Copyright 2011/2016 by Letizia Mancino
All rights reserved
translated by Mary Holmes


We were going to Canada in the summer. "When we are in Edmonton", I said to Christoph Cremer, "let's make a quick trip to Seattle". And that's how it happened. At Edmonton Airport we climbed into a plane and two hours later we landed in the city where Betty had lived. I was so happy to be in Seattle at last and to be able to trace Betty's tracks!

Wolfgang Hampel had told Betty's friends about our arrival.
They were happy to plan a small marathon through the town and it's surroundings with us. We only had a few days free. One should not underestimate Wolfgang's talent in speedily mobilizing Betty's friends, even though it was holiday time. E-mails flew backwards and forwards between Heidelberg and Seattle, and soon a well prepared itinerary was ready for us. Shortly before my departure Wolfgang handed me several parcels, presents for Betty MacDonald's friends. I rushed to pack the heavy gifts in my luggage but because of the extra weight had to throw out a pair of pajamas!

After we had landed we took a taxi to the Hotel in downtown Seattle. I was so curious to see everything. I turned my head in all directions like one of the hungry hens from Betty's farm searching for food! Fortunately it was quite a short journey otherwise I would have lost my head like a loose screw!
Our hotel room was on the 22nd floor and looked directly out onto the 16-lane highway. There might have been even more than 16 but it made me too giddy to count! It was like a glimpse of hell! "And is this Seattle?" I asked myself. I was horrified! The cars racing by were enough to drive one mad. The traffic roared by day and night.
We immediately contacted Betty MacDonald's friends and let them know we had arrived and they confirmed the times when we should see them.

On the next morning I planned my first excursion tracing Betty's tracks. I spread out the map of Seattle. "Oh dear" I realized "the Olympic Peninsula is much too far away for me to get there."
Betty nodded to me! "Very difficult, Letizia, without a car."

"But I so much wanted to see your chicken farm"

"My chickens are no longer there and you can admire the mountains from a distance"


But I wanted to go there. I left the hotel and walked to the waterfront where the State Ferry terminal is. Mamma mia, the streets in Seattle are so steep! I couldn't prevent my feet from running down the hill. Why hadn't I asked for brakes to be fixed on my shoes? I looked at the drivers. How incredibly good they must be to accelerate away from the red traffic lights. The people were walking uphill towards me as briskly as agile salmon. Good heavens, these Americans! I tried to keep my balance. The force of gravity is relentless. I grasped hold of objects where I could and staggered down.
In Canada a friend had warned me that in Seattle I would see a lot of people with crutches.

Betty laughed. " It's not surprising, Letizia, walking salmon don't fall directly into the soft mouth of a bear!"
" Betty, stop making these gruesome remarks. We are not in Firlands!"

I went further. Like a small deranged ant at the foot of a palace monster I came to a tunnel. The noise was unbearable. On the motorway, "The Alaskan Way Viaduct", cars, busses and trucks were driving at the speed of light right over my head. They puffed out their poisonous gas into the open balconies and cultivated terraces of the luxurious sky- scrapers without a thought in the world. America! You are crazy!
"Betty, are all people in Seattle deaf? Or is it perhaps a privilege for wealthy people to be able to enjoy having cars so near to their eyes and noses to save them from boredom?"

"When the fog democratically allows everything to disappear into nothing, it makes a bit of a change, Letizia"

" Your irony is incorrigible, Betty, but tell me, Seattle is meant to be a beautiful city, But where?"

I had at last reached the State Ferry terminal.

"No Madam, the ferry for Vashon Island doesn't start from here," one of the men in the ticket office tells me. "Take a buss and go to the ferry terminal in West Seattle."
Betty explained to me "The island lies in Puget Sound and not in Elliott Bay! It is opposite the airport. You must have seen it when you were landing!"
"Betty, when I am landing I shut my eyes and pray!"

It's time for lunch. The weather is beautiful and warm. Who said to me that it always rains here?
"Sure to be some envious man who wanted to frighten you away from coming to Seattle. The city is really beautiful, you'll see. Stay by the waterfront, choose the best restaurant with a view of Elliott Bay and enjoy it."
"Thank you Betty!"

I find a table on the terrace of "Elliott's Oyster House". The view of the island is wonderful. It lies quietly in the sun like a green fleecy cushion on the blue water.
Betty plays with my words:
"Vashon Island is a big cushion, even bigger than Bainbridge which you see in front of your eyes, Letizia. The islands look similar. They have well kept houses and beautiful gardens".

I relax during this introduction, "Bainbridge" you are Vashon Island, and order a mineral water.

"At one time the hotel belonging to the parents of Monica Sone stood on the waterfront."
"Oh, of your friend Kimi!" Unfortunately I forget to ask Betty exactly where it was.

My mind wanders and I think of my mountain hike back to the hotel! "Why is there no donkey for tourists?" Betty laughs:

"I'm sure you can walk back to the hotel. "Letizia can do everything.""

"Yes, Betty, I am my own donkey!"

But I don't remember that San Francisco is so steep. It doesn't matter, I sit and wait. The waiter comes and brings me the menu. I almost fall off my chair!
" What, you have geoduck on the menu! I have to try it" (I confess I hate the look of geoduck meat. Betty's recipe with the pieces made me feel quite sick – I must try Betty's favourite dish!)
"Proof that you love me!" said Betty enthusiastically " Isn't the way to the heart through the stomach?"

I order the geoduck. The waiter looks at me. He would have liked to recommend oysters.
"Geoduck no good for you!"
Had he perhaps read my deepest thoughts? Fate! Then no geoduck. "No good for me."

"Neither geoduck nor tuberculosis in Seattle" whispered Betty in my ear!
"Oh Betty, my best friend, you take such good care of me!"

I order salmon with salad.

"Which salmon? Those that swim in water or those that run through Seattle?"

"Betty, I believe you want me to have a taste of your black humour."

"Enjoy it then, Letizia."

During lunch we talked about tuberculosis, and that quite spoilt our appetite.

"Have you read my book "The Plague and I"?"

"Oh Betty, I've started to read it twice but both times I felt so sad I had to stop again!"

"But why?" asked Betty "Nearly everybody has tuberculosis! I recovered very quickly and put on 20 pounds! There was no talk of me wasting away! What did you think of my jokes in the book?"

"Those would have been a good reason for choosing another sanitorium. I would have been afraid of becoming a victim of your humour! You would have certainly given me a nickname! You always thought up such amusing names!" Betty laughed.

"You're right. I would have called you "Roman nose". I would have said to Urbi and Orbi " Early this morning "Roman nose" was brought here. She speaks broken English, doesn't eat geoduck but she does love cats."

"Oh Betty, I would have felt so ashamed to cough. To cough in your presence, how embarrassing! You would have talked about how I coughed, how many coughs!"

"It depends on that "how", Letizia!"

"Please, leave Goethe quotations out of it. You have certainly learnt from the Indians how to differentiate between noises. It's incredible how you can distinguish between so many sorts of cough! At least 10!"

"So few?"

"And also your descriptions of the patients and the nurses were pitiless. An artistic revenge! The smallest pimple on their face didn't escape your notice! Amazing."

" I was also pitiless to myself. Don't forget my irony against myself!"

Betty was silent. She was thinking about Kimi, the "Princess" from Japan! No, she had only written good things about her best friend, Monica Sone, in her book "The Plague and I". A deep friendship had started in the hospital. The pearl that developed from the illness.
"Isn't it wonderful, Betty, that an unknown seed can make its way into a mollusk in the sea and develop into a beautiful jewel?" Betty is paying attention.

"Betty, the friendship between you and Monica reminds me of Goethe's poem "Gingo-Biloba". You must know it?" Betty nods and I begin to recite it:


The leaf of this Eastern tree
Which has been entrusted to my garden
Offers a feast of secret significance,
For the edification of the initiate.

Is it one living thing.
That has become divided within itself?
Are these two who have chosen each other,
So that we know them as one?

The friendship with Monica is like the wonderful gingo-biloba leaf, the tree from the east. Betty was touched. There was a deep feeling of trust between us.
"Our friendship never broke up, partly because she was in distress, endangered by the deadly illness. We understood and supplemented each other. We were like one lung with two lobes, one from the east and one from the west!"
"A beautiful picture, Betty. You were like two red gingo-biloba leaves!"

Betty was sad and said " Monica, although Japanese, before she really knew me felt she was also an American. But she was interned in America, Letizia, during the second world war. Isn't that terrible?"

"Betty, I never knew her personally. I have only seen her on a video, but what dignity in her face, and she speaks and moves so gracefully!"

"Fate could not change her"

"Yes, Betty, like the gingo-biloba tree in Hiroshima. It was the only tree that blossomed again after the atom bomb!"

The bill came and I paid at once. In America one is urged away from the table when one has finished eating. If one wants to go on chatting one has to order something else.
"That's why all those people gossiping at the tables are so fat!" Betty remarks. "Haven't you seen how many massively obese people walk around in the streets of America. Like dustbins that have never been emptied!" With this typically unsentimental remark Betty ended our conversation.

Ciao! I so enjoyed the talk; the humour, the irony and the empathy. I waved to her and now I too felt like moving! I take a lovely walk along the waterfront.

Now I am back in Heidelberg and when I think about how Betty's "Princessin" left this world on September 5th and that in August I was speaking about her with Betty in Seattle I feel very sad. The readers who knew her well (we feel that every author and hero of a book is nearer to us than our fleeting neighbours next door) yes we, who thought of her as immortal, cannot believe that even she would die after 92 years. How unforeseen and unexpected that her death should come four days after her birthday on September 1th. On September 5th I was on my way to Turkey, once again in seventh heaven, looking back on the unforgettable days in Seattle. I was flying from west to east towards the rising sun.
Turkey deal is only way to stop migrants arriving in Europe, warns Angela Merkel
Germany will not offer Ankara a fast-track to EU membership but the country's help is necessary to solve the refugee crisis
Migrants landing on the Greek islands will be deported within days, under a fast-tracked process drawn up by Angela Merkel to deter crossings.
Reception centres used to register asylum seekers on the holiday islands of Lesbos, Chios and Leros will be converted into vast detention camps, dormitories and court rooms.
Migrants will undergo face-to-face to interviews with EU asylum officers, before Greek judges rule on any appeals in rapid-fire hearings. Economic migrants determined to be at risk of absconding will be detained.
The operation – to cost €20 million a month and handle up to 2000 migrants a day – will involve chartering a flotilla of ferries to send both economic migrants and legitimate asylum seekers back to Turkey.
Under a highly controversial grand bargain, in exchange Turkey will send Syrian asylum seekers directly to Europe under a one-for-one swap. It will also receive €6 billion in aid and visa-free travel from June.
The deal demands gravity-defying legal gymnastics and has a high chance of being struck down in the courts.
The interview process is necessary after groups such as the UNHCR warned that collective deportation, conducted without individual assessments as to eligibility for asylum, is illegal under international law.
Photo: AFP
Still, Turkey is not a signatory of the Geneva convention on refugee rights – drawn up after the Second World War – and currently deports some Afghans and Iraqis back to their war-torn homelands, something that is strictly forbidden under EU law.
Under the EU's proposals, the deportation of people entitled to asylum will be permitable if the conditions - such as asylum processing, education and healthcare - in Turkey are determined by the Greek judges to be equivalent to that offered under the convention.
"Applying these provisions seems to require changes to both Greek and Turkish domestic legislation. We are not saying that this will be easy," said Frans Timmermans, the EU's first vice president.
"The catalogue of issues to be resolved before we can conclude an agreement is long," said Donald Tusk, the European Council president. "An absolute priority is to ensure that our decisions respect both EU and international law."
There is evidence the crackdown, designed to render an expensive crossing over the Aegean, is reopening older, far more dangerous smuggling routes across the Mediterranean to Italy.
Photo: DANIEL MIHAILESCU/AFP/Getty Images
The Italian coast guard said it had rescued 2,000 migrants from smugglers' boats off Libya since Tuesday in a sudden surge of crossings.
A Telegraph analysis of mortality figures compiled by the International Organisation for Migration highlights the danger of shutting down the Aegean route, used by more than a million people to reach the Balkans and western Europe.
Since January 2014, some 1,161 people have died on the Aegean route – one for every 893 successful crossings. On the Mediterranean route, the deathtoll of 6,175 over the same period amounts to one for every 54 successful crossings. Some 800 people drowned in a single sinking last April.
Officials are preparing for a sudden surge in crossings over the Turkey-Bulgarian border, or along the "bicycle route" through Russia to Finland.
Diplomats said that after a series of botched initiatives, they will pull the plug on the Merkel gambit within weeks if it does not halt the crossings.
There is intense anger in Brussels at the sudden production of the plan cooked up between Mrs Merkel and Ankara at a summit ten days ago.
Addressing German MPs yesterday, she insisted: "We are at a decisive point for resolving the refugee crisis.
Photo: AP Photo/Vadim Ghirda
"The EU summit tomorrow and on Friday will determine whether we can reach an agreement that could give us, for the first time, a real chance at a sustainable and pan-European solution to the refugee crisis."
Refugees who are living rough in a muddy, overcrowded encampment on the border between Greece and Macedonia are desperately hoping that the EU summit will result in the reopening of frontiers along the Balkan migration route.
Meanwhile, the 12,000 refugees stuck on the border near the village of Idomeni have latched on to wild, unfounded rumours sweeping the camp that the Brussels meeting will clear the way for them to resume their trek north to the wealthier countries of Europe.
They say that is the reason why they have remained at the camp since Macedonia sealed its border with Greece, despite having to live in tiny tents pitched in waterlogged fields in front of the razor wire.
They are going to be disappointed – EU leaders have declared that the Balkan route is closed for good.
"We are waiting for the meeting and the decision to reopen the border with Macedonia," said Aras Mohammad, 25, a graduate of English who fled the war in Syria. "Maybe they will open all the borders."
He has been living in a tiny tent for three weeks, queuing for hours for sandwiches and trying to keep his one set of clothes dry and clean from the cloying mud.
He dreams of reaching Germany, to be reunited with his parents, brothers, sisters and other family members, who are scattered between Munich, Hamburg and Dortmund.
A few refugees, particularly families, are signing up to a long-stalled EU resettlement programme in which 160,000 asylum seekers stuck in Greece and Italy are supposed to be relocated to countries throughout the EU.
But others are deterred by what they fear will be a very long wait.
Photo: Alexander Koerner/Getty ImagesImages
"If I sign up to that I'm afraid I will have to wait three years," said Hussam Jackl, 25, a law graduate from Damascus. "Families and special cases will have priority. I'm alone and single men will be the last to be resettled, I've heard. A lot of people still have hope in the EU meeting."
Standing on the railway tracks that bisect the makeshift encampment, he held up a sign, in English – "Dear sun, please shine on us, it's very cold here. We have nowhere to go back. Best, migrants stuck on borders."
Humanitarian workers confirmed that many refugees were wary of signing up to the relocation scheme, which has so far enabled just a few hundred people to be resettled.
"For people who have relatives in Austria or Germany, relocation is not a very good option because it is so random – they have no choice in where they go so they could end up in Lithuania or Slovenia or Slovakia," said Angelina Lykogianni, who works for Arsis, a Greek NGO.